Microsoft Edge finally gets reverse image search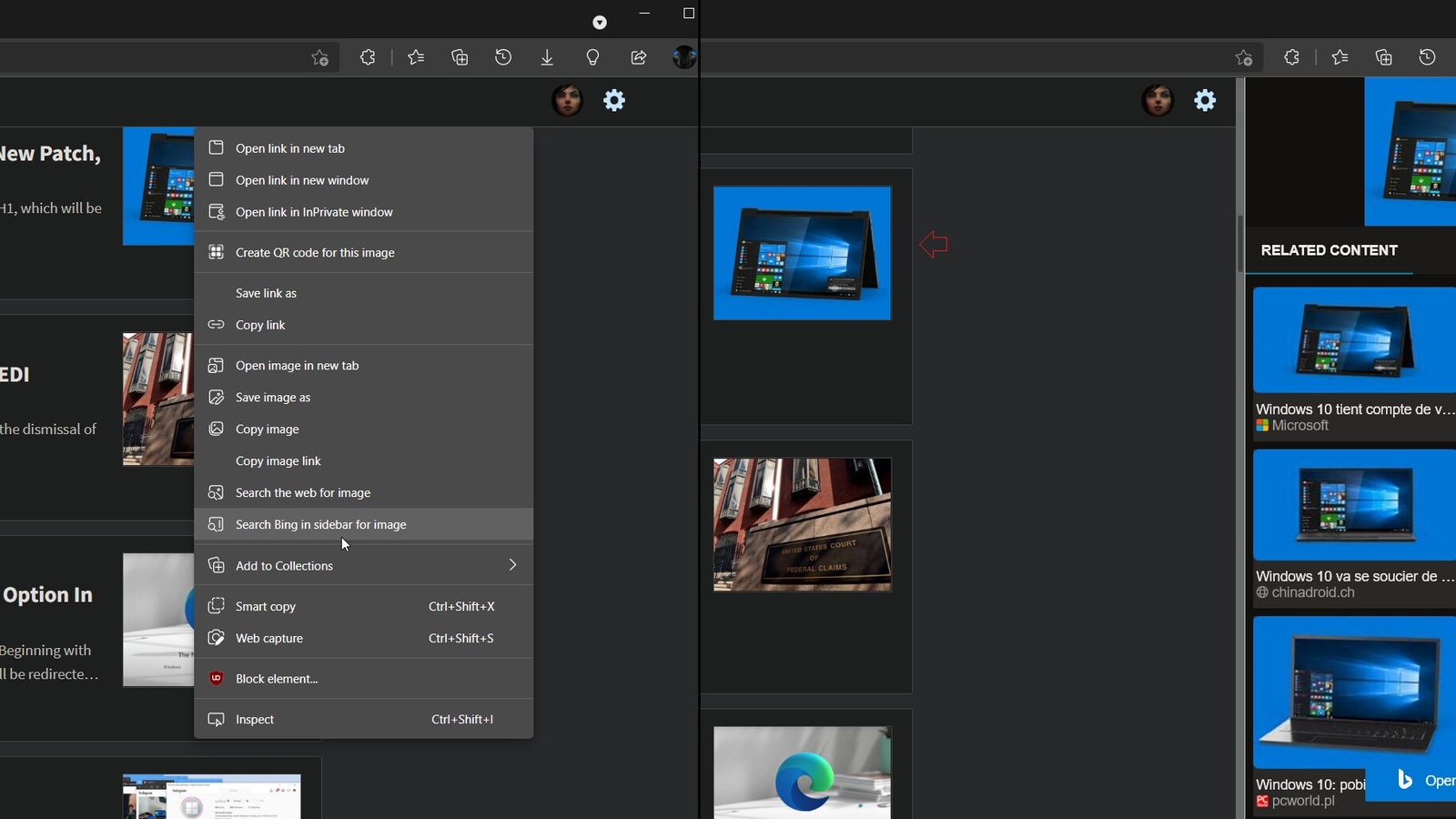 Microsoft is testing a new search feature for the Edge browser – reverse image search.
Microsoft's flagship web browser will soon get a new feature. Community members were the first to notice. This particular new feature, Reverse Image Search, is available to members who participate in the Early Access Program through the Dev and Canary channels. This feature, as the name suggests, will allow users to search using images as their source of information instead of text. Leopardeva64-2 has shared some screenshots of the new feature on Reddit and it can be seen that once the image is scanned, the Edge browser will display a selection of web pages and related information and place them in a tab dedicated from the sidebar.
For those who already have access to reverse image searches, you can right-click on an image and select "Search in sidebar for image" from the drop-down menu. This new feature builds on the existing "Search in Sidebar" feature that exists for texts. The reverse text search feature went live for the public earlier this year. Besides extracting images and related web links, Edge's new search feature will also extract any textual content that might be useful for deciphering low-resolution images or for those with vision problems.
As expected, this search feature is powered by Microsoft's Bing search engine. There is no "indication" yet if Edge will eventually allow users to perform the same type of searches using Google which has had this feature for years now.
Reverse Image Searches are already available through two early access builds, Canary and Dev, but this feature needs to go through a more stable beta channel before it can be released publicly. And given that this stable beta channel receives updates weekly, it's unclear exactly when Microsoft will roll it out to regular Edge users.